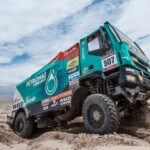 Baja Aragón 2013, that will race mainly along Teruel´s province, will have almost 1.000 kilometers.
The simplified route of Baja Aragon 2013, that celebrates this year its 30th edition, has already been published on the website, www.bajaaragon.com, to allow all the fans and attendants to make their plans for the racing weekend.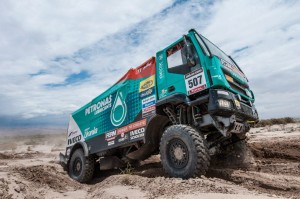 Even though the detailed map and the information about the key points will not be released until the previous day due to regulations, this outline will be useful enough for everybodyto have an approximate idea about what they will encounter. This map can be found in the oficial website www.bajaaragon.com , inside the "Information" section and then into the "route" section.
The event will be divided into two stages, that both motorbikes and cars will race on Saturday and Sunday.
Cars will start on Saturday and Saturday by the SS1 from Teruel to Daroca, and will do the SS2 (Teruel-Teruel) in the afternoon.
Bikes and quads will do this same route but in the opposite: in the morning they will do SS2 and they will do the SS1 in the afternoon.
The IVECO Truck is ready to start the race on the Planos area in Teruel.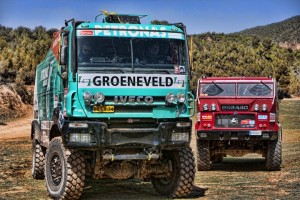 The past and the future are ready.
Talleres Fandos wish good luck to all participants.